March 11, 2010
BioSecurity: How synthetic biology is changing the way we look at biology and biological threats
March 11, 2010 3:30 – 4:30 PM
Synthetic biology is ushering in a new era of biology that is no longer contained within the walls of laboratories in universities and private companies. This movement is known as do-it-yourself bio (DIYbio) and has been compared with models familiar in the cybertech tech world such as commons-based peer production and open source innovation.
DIYbio is an organization dedicated to making biology an accessible pursuit for citizen scientists, amateur biologists, and DIY biological engineers who value openness and safety. The do-it-yourself movement is rapidly expanding around the world as evident by the map below depicting local groups involved in the movement.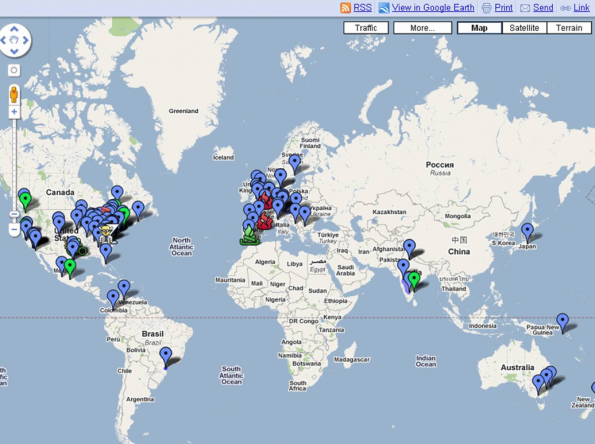 The rapidly growing network of do-it-yourself biologists has attracted the attention of both innovators, looking to mobilize a network of creative minds, and security experts, worrying about the proliferation of new capacities to create biological organisms.
On March 11th we will be discussing issues surrounding synthetic biology, DIYbio and how it relates to biosecurity. Joining us for that discussion will be:
Jason Bobe, co-founder of DIYbio. Jason helped found the movement and his project "bioweathermap.org" teaches people to understand the ebb and flow of microorganisms present in the environment.
Edward You, a special agent with the FBI Weapons of Mass Destruction Directorate, Countermeasures Unit, Bioterrorism Team.